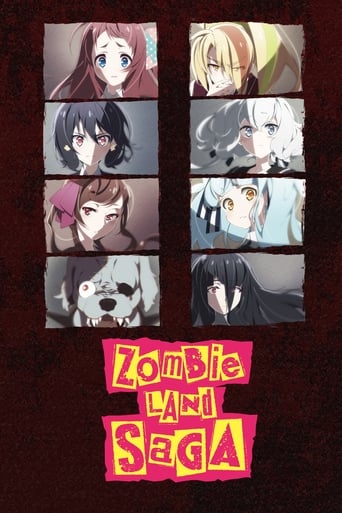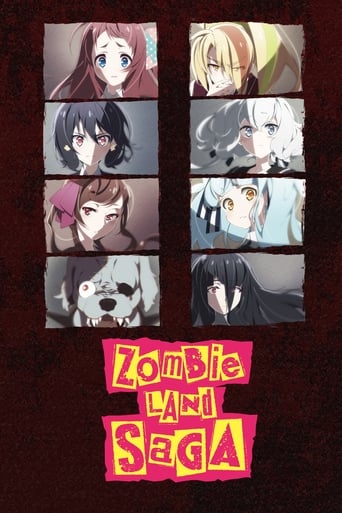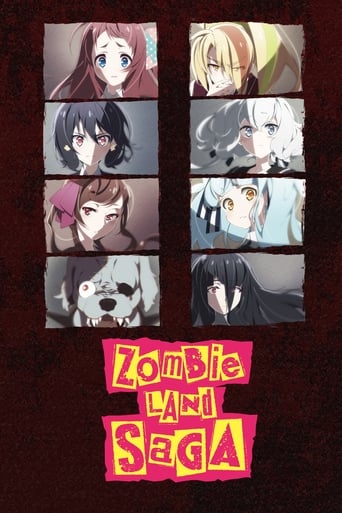 Zombie Land Saga
A typical morning. The usual music. Their normal lives. The peace these seven girls experience will suddenly be destroyed. By the living dead... zombies. A reality that they never wanted a part of, an amazing and terrifying zombie world. They all share one wish: "We want to live." These girls will struggle through this saga, in order to achieve a miracle.
Watch Full Seasons and Episodes
Season 2 : 2021
|
12 Episode
|
MORE
Seasons 1 : 2018
|
12 Episode
|
MORE


Similar titles
Kono Oto Tomare!: Sounds of Life
Since the graduation of the senior members of the club, Takezou ends up being the sole member of the "Koto" (traditional Japanese string instrument) club. Now that the new school year has begun, Takezou will have to seek out new members into the club, or the club will become terminated. Out of nowhere, a new member barges into the near-abandoned club room, demanding to join the club. How will Takezou be able to keep his club alive and deal with this rascal of a new member?
Kono Oto Tomare!: Sounds of Life
2019
Dance in the Vampire Bund
Mina Tepeş, the Princess of the ancient covenant and ruler of all vampires, wants her race to stop hiding from the humans. Using her vast wealth, she has paid off Japan's entire national debt and by doing so, gained the right to create a district off Japan's coast that is to become the future haven to vampires worldwide. But when she finally attempts to make public the existence of vampires to the world some politicians, terrorists and rival factions are plotting to assassinate Mina before she has a chance to get Japan's and international recognition for the Vampire Bund. Now she must rely on her strength, cruelty and those closest to her, while trying to make a normal life.
Dance in the Vampire Bund
2010
Elfen Lied
The Diclonius, a mutated homo sapien that is said to be selected by God and will eventually become the destruction of mankind, possesses two horns in their heads, and has a "sixth sense" which gives it telekinetic abilities. Due to this dangerous power, they have been captured and isolated in laboratories by the government. Lucy, a young and psychotic Diclonius, manages to break free of her confines and brutally murder most of the guards in the laboratory, only to get shot in the head as she makes her escape. She survives and manages to drift along to a beach, where two teenagers named Kouta and Yuka discovers her. Having lost her memories, she was named after the only thing that she can now say, "Nyuu," and the two allow her to stay at Kouta's home. However, it appears that the evil "Lucy" is not dead just yet...
Elfen Lied
2004
Dusk Maiden of Amnesia
The story revolves around a first-year high school student, Teiichi Niiya who had just enrolled at Seikyou Private Academy. When he gets lost in one of the school's old building, he meets a girl named Yuuko Kanoe who reveals herself as a ghost with no memories. Teiichi then decides to investigate her death by delving deep into the infamous Seven Mysteries of the storied school along with Kirie Kanoe, Yuuko's relative, and the oblivious second year Momoe Okonogi. Throughout the story, Teiichi and Yuuko discover the truth about these ghost stories and help those who are troubled all the while inching closer to the truth behind Yuuko's death.
Dusk Maiden of Amnesia
2012
High School of the Dead
When the world is struck by a deadly pandemic that turns humans into zombies, Takashi Komuro and several of his classmates at Fujimi High School try to survive the apocalypse.
High School of the Dead
2010
SUPER HXEROS
Earth faces an unprecedented threat from an invasion by the mysterious Kiseichuu. The Kiseichuu feed on human sexual energy, also known as "H-energy", and weaken the human population. High school student Retto Enjo is a member of the hero group HXEROS, who fight together to save the earth from the Kiseichuu.
SUPER HXEROS
2020
March Comes in Like a Lion
Rei is a 17-year old professional shōgi player, who lives by himself, not having a real family, and has scarcely any friends. Among his acquaintances is a family, which consists of a young woman, Akari, and two young girls, Hinata and Momo, and who also keep a numerous number of cats.
March Comes in Like a Lion
2016
Hellsing
Vampires exist. It is the duty of Hellsing, an organization sponsored by the British government, to hide that frightening fact and protect the blissfully unaware populace. Along with its own personal army, Hellsing also has a few secret weapons. Alucard, an incredibly powerful vampire, has been controlled by Hellsing for years. Although he dislikes being a servant to the Hellsing family, he certainly enjoys his job as Hellsing's vampire exterminator. Seras is a fledgling vampire and a former police woman. Although reluctant to embrace her new self, she is still a valuable member of the organization. Integra Hellsing, the current leader, is usually fully capable of fulfilling her duty, but lately, vampire activity has been on the rise. Unfortunately, the cause is more alarming than anything she could have imagined...
Hellsing
2001
Mushi-Shi
They are neither plants nor animals. They differ from other forms of life such as the micro-organisms and the fungi. Instead they resemble the primeval body of life and are generally known as "Mushi". Their existence and appearance are unknown to many and only a limited number of humans are aware of them. Ginko is a "Mushi-shi" who travels around to investigate and find out more about the "Mushi". In the process, he also lends a helping hand to people who face problems with supernatural occurances which may be related to the "Mushi".
Mushi-Shi
2005
The Ancient Magus' Bride
Fifteen-year-old Chise has nothing and no one to live for. But that changes when she becomes the apprentice and future wife of inhuman mage, Elias.
The Ancient Magus' Bride
2017
Watch Free Now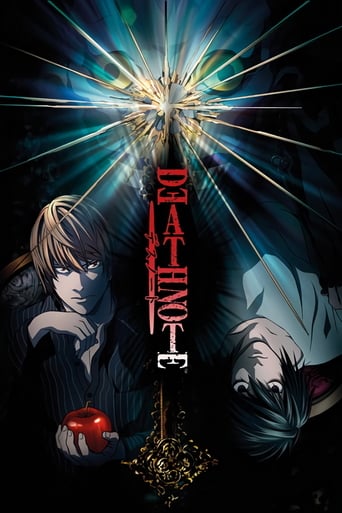 Death Note
2006