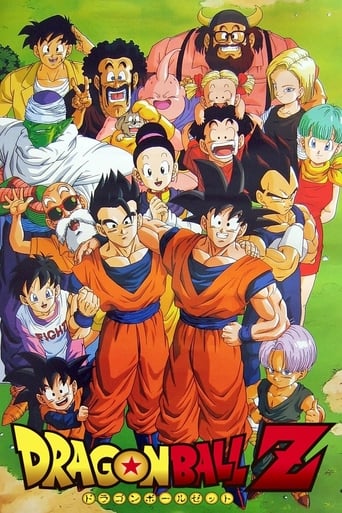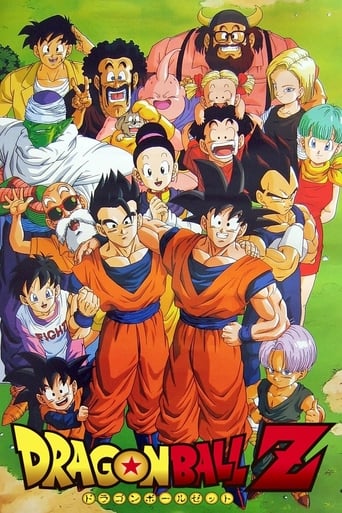 Dragon Ball Z
April. 26,1989
After learning that he is from another planet, a warrior named Goku and his friends are prompted to defend it from an onslaught of extraterrestrial enemies.


Similar titles
Kono Oto Tomare!: Sounds of Life
Since the graduation of the senior members of the club, Takezou ends up being the sole member of the "Koto" (traditional Japanese string instrument) club. Now that the new school year has begun, Takezou will have to seek out new members into the club, or the club will become terminated. Out of nowhere, a new member barges into the near-abandoned club room, demanding to join the club. How will Takezou be able to keep his club alive and deal with this rascal of a new member?
Kono Oto Tomare!: Sounds of Life
2019
Inari Kon Kon
Fushimi Inari is a shy, not-so-bright middle school girl living in Kyoto's Fushimi ward. She has a crush on her classmate Tanbabashi, but cannot express her feelings. One day, as thanks for helping a fox pup, the deity Uka no Mitama no Kami grants her the ability to change her form.
Inari Kon Kon
2014
K-ON!
The Sakuragoaka Girls' Academy curriculum traditionally focuses on the three "R"s of reading, writing and arithmetic, but Ritsu Tainaka wants to add two more "R"s: Rock and Roll! To do that, however, Ritsu has to save the Light Music Club from being shut down due to little problems like not having any other members or a faculty advisor. After strong-arming her best friend Mio into joining and convincing Tsumugi Kotobuki to make it a trio, Ritsu's would-be rockers are soon only one talented guitarist short of the quartet they need for school approval. What they get, unfortunately, is Yui Hirasawa, who's never held a guitar in her life, but she's determined to learn! Will the school halls come alive with the sound of music?
K-ON!
2009
Blue Spring Ride
At the end of her first year of high school, Futaba Yoshioka suddenly has a chance encounter with her first love, Kou Tanaka. Three years ago, he transferred schools before she was able to say how she felt about him. After meeting each other again, Futaba realizes that he has gone through many changes. He acts more cool and even had his last name changed to Mabuchi. Gradually the two rekindle their love while piecing together what had happened in the time that they were apart.
Blue Spring Ride
2014
Dance in the Vampire Bund
Mina Tepeş, the Princess of the ancient covenant and ruler of all vampires, wants her race to stop hiding from the humans. Using her vast wealth, she has paid off Japan's entire national debt and by doing so, gained the right to create a district off Japan's coast that is to become the future haven to vampires worldwide. But when she finally attempts to make public the existence of vampires to the world some politicians, terrorists and rival factions are plotting to assassinate Mina before she has a chance to get Japan's and international recognition for the Vampire Bund. Now she must rely on her strength, cruelty and those closest to her, while trying to make a normal life.
Dance in the Vampire Bund
2010
Kimi ni Todoke: From Me to You
Kuronuma Sawako is completely misunderstood by her classmates. Her timid and sweet demeanor is often mistaken for malicious behavior. This is due to her resemblance to the ghost girl from "The Ring," which has led her peers to give her the nickname Sadako. Longing to make friends and live a normal life, she is naturally drawn to Kazehaya Shouta, the most popular guy in class, whose "100% refreshing" personality earns him great admiration from Sawako. So when Kazehaya starts talking to her, maybe there is hope for the friendships Sawako has always longed for. Maybe... there is even a little hope for some romance in her future.
Kimi ni Todoke: From Me to You
2009
Non Non Biyori
Elementary school student Ichijou Hotaru has moved with her parents from Tokyo to the middle of the country. Now she must adapt to her new school, where there are a total of 5 students in the same class who range through elementary and middle school ages. Join their everyday adventures in the countryside.
Non Non Biyori
2013
Toradora!
It's Ryuji's first day as a junior in high school and it seems as if things are looking up. He gets to sit in between his only friend, Yusaku, and, more importantly, the girl he's secretly crushing on, Minori Kushieda. But just when he thinks the stars are aligned in his favor, he unwittingly crosses the most feared girl in school, Taiga Aisaku, making her onto his arch enemy. To top it off, Taiga has moved in right next door to Ryuji and happens to be Minori's best friend! Can this school year possibly get any worse?!
Toradora!
2008
Lucky Star
Having fun in school, doing homework together, cooking and eating, playing video games, watching anime. All those little things make up the daily life of the anime-and chocolate-loving-Izumi Konata and her friends.
Lucky Star
2007
Chihayafuru
6th-year grade-schooler Ayase Chihaya's dream is for her sister to be Japan's top model. However, transfer student Wataya Arata admonishes her that a dream must be about one's own self. Thus, she takes up karuta, a Japanese card game, competitively. Together with Arata and Mashima Taichi, Chihaya's childhood friend, they have great fun playing each other, but separate after graduation. 4 years later, Chihaya returns to town. Although Arata no longer plays the game, she believes that they will eventually reunite as long as she continues karuta. Together with Taichi, she establishes the Mizusawa High-school Karuta Club.
Chihayafuru
2011