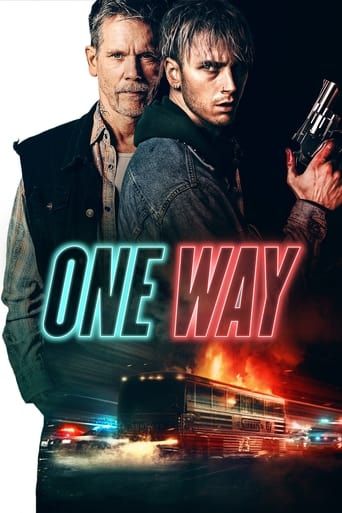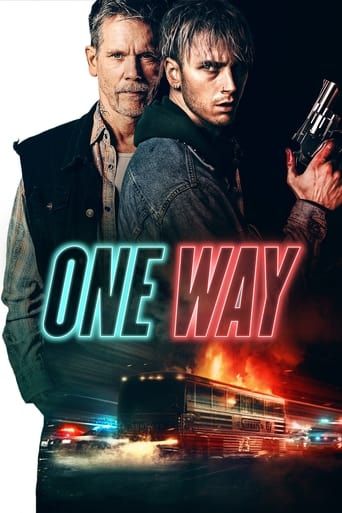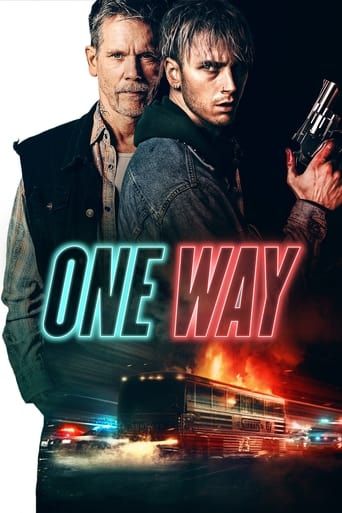 One Way
2022
1 hr 36 min
Action , Thriller , Crime
On the run with a bag full of cash after a robbing his former crime boss—and a potentially fatal wound—Freddy slips onto a bus headed into the unrelenting California desert. With his life slipping through his fingers, Freddy is left with very few choices to survive.
Cast:

Machine Gun Kelly , Storm Reid , Drea de Matteo , Travis Fimmel , Kevin Bacon , Luis Da Silva Jr. , Meagan Holder


Reviews
You won't be disappointed!
... more
Absolutely Fantastic
... more
This is a tender, generous movie that likes its characters and presents them as real people, full of flaws and strengths.
... more
Great example of an old-fashioned, pure-at-heart escapist event movie that doesn't pretend to be anything that it's not and has boat loads of fun being its own ludicrous self.
... more