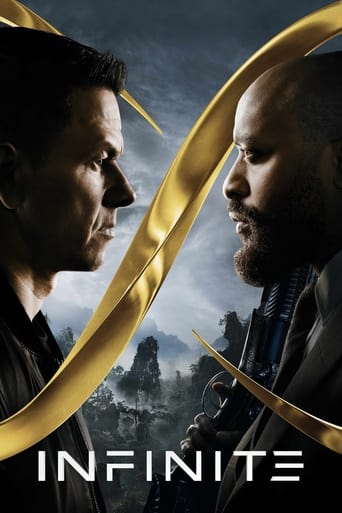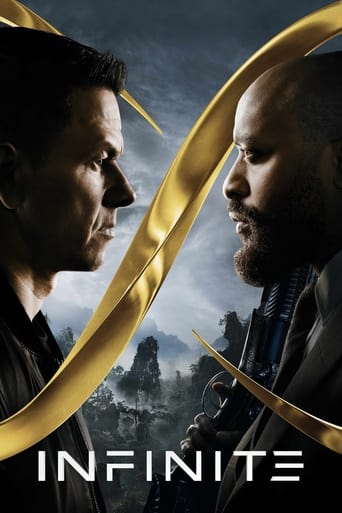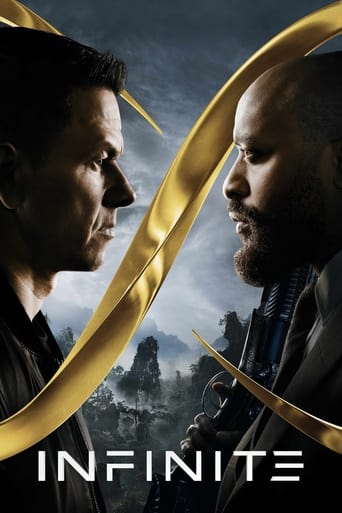 Infinite
2021
1 hr 46 min
Action , Thriller , Science Fiction
Evan McCauley has skills he never learned and memories of places he has never visited. Self-medicated and on the brink of a mental breakdown, a secret group that call themselves "Infinites" come to his rescue, revealing that his memories are real.
Cast:

Mark Wahlberg , Chiwetel Ejiofor , Sophie Cookson , Dylan O'Brien , Toby Jones , Jason Mantzoukas , Rupert Friend


Reviews
Thanks for the memories!
... more
Good concept, poorly executed.
... more
When a movie has you begging for it to end not even half way through it's pure crap. We've all seen this movie and this characters millions of times, nothing new in it. Don't waste your time.
... more
The acting in this movie is really good.
... more