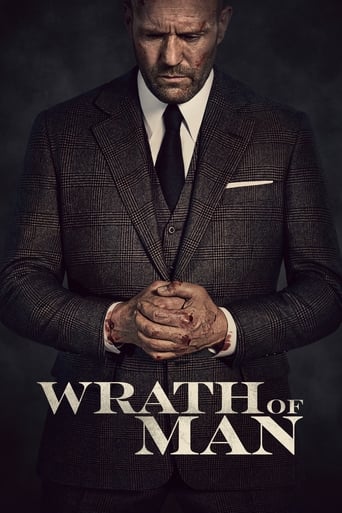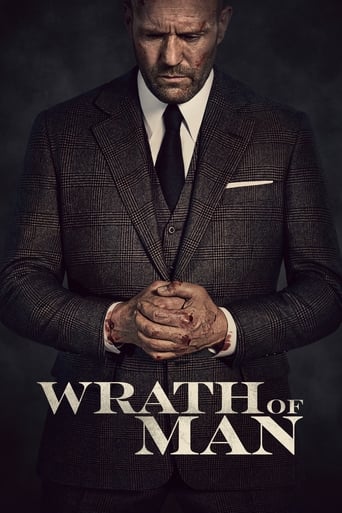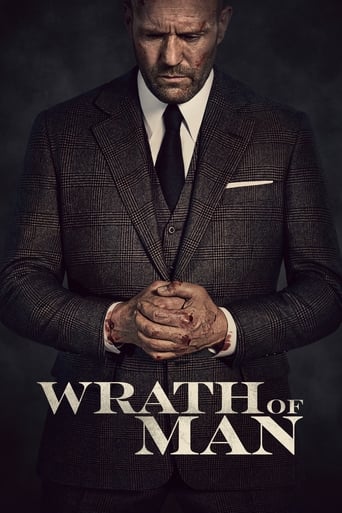 Wrath of Man
2021
1 hr 59 min
Action , Thriller , Crime
A cold and mysterious new security guard for a Los Angeles cash truck company surprises his co-workers when he unleashes precision skills during a heist. The crew is left wondering who he is and where he came from. Soon, the marksman's ultimate motive becomes clear as he takes dramatic and irrevocable steps to settle a score.
Cast:

Jason Statham , Holt McCallany , Scott Eastwood , Jeffrey Donovan , Josh Hartnett , Eddie Marsan , Andy García


Reviews
Although I seem to have had higher expectations than I thought, the movie is super entertaining.
... more
It's a good bad... and worth a popcorn matinée. While it's easy to lament what could have been...
... more
It's a feast for the eyes. But what really makes this dramedy work is the acting.
... more