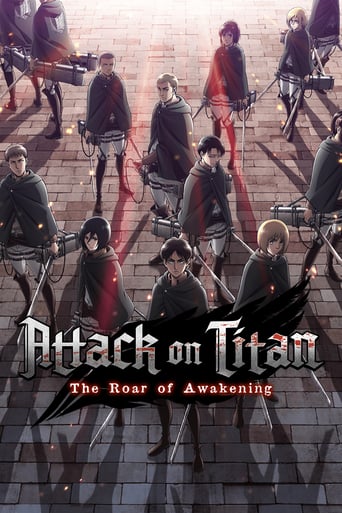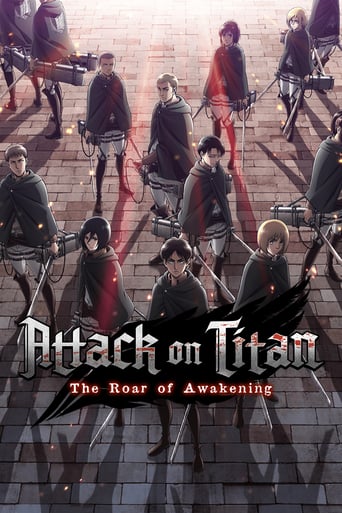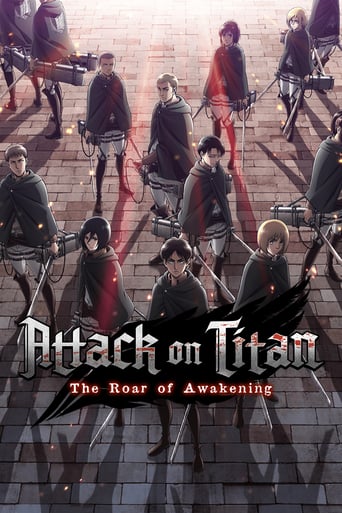 Attack on Titan: The Roar of Awakening
2018
2 hr 0 min
Adventure , Animation , Drama , Action , Science Fiction
Eren Yeager and others of the 104th Training Corps have just begun to become full members of the Survey Corps. As they ready themselves to face the Titans once again, their preparations are interrupted by the invasion of Wall Rose—but all is not as it seems as more mysteries are unraveled. As the Survey Corps races to save the wall, they uncover more about the invading Titans and the dark secrets of their own members.
Cast:

Yūki Kaji , Yui Ishikawa , Marina Inoue , Hiro Shimono , Yu Kobayashi , Shiori Mikami , Saki Fujita


Reviews
Overrated and overhyped
... more
If the ambition is to provide two hours of instantly forgettable, popcorn-munching escapism, it succeeds.
... more
The plot isn't so bad, but the pace of storytelling is too slow which makes people bored. Certain moments are so obvious and unnecessary for the main plot. I would've fast-forwarded those moments if it was an online streaming. The ending looks like implying a sequel, not sure if this movie will get one
... more
It's easily one of the freshest, sharpest and most enjoyable films of this year.
... more