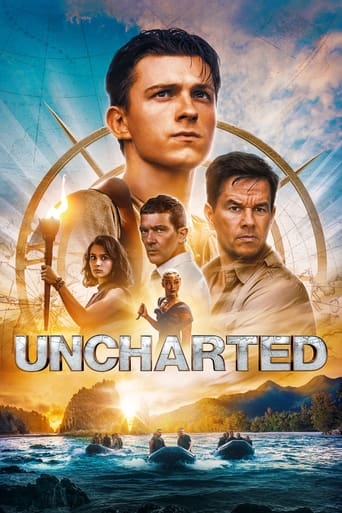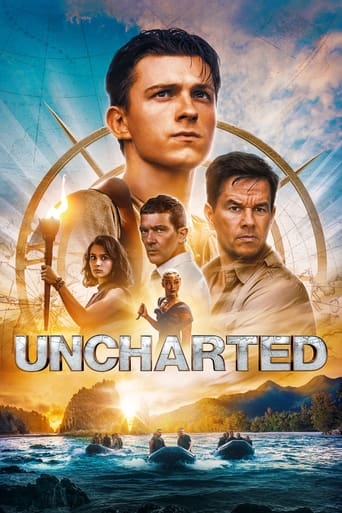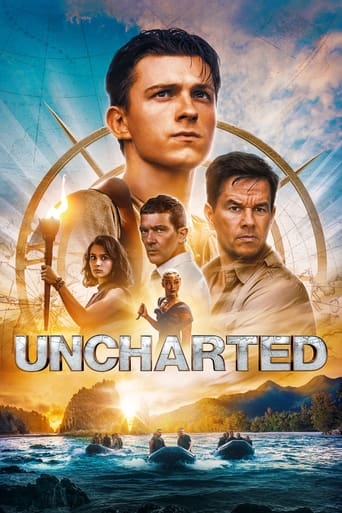 Uncharted
2022
1 hr 56 min
Adventure , Action
A young street-smart, Nathan Drake and his wisecracking partner Victor "Sully" Sullivan embark on a dangerous pursuit of "the greatest treasure never found" while also tracking clues that may lead to Nathan's long-lost brother.
Cast:

Tom Holland , Mark Wahlberg , Sophia Ali , Tati Gabrielle , Antonio Banderas , Steven Waddington , Rudy Pankow


Reviews
Undescribable Perfection
... more
It's hard to see any effort in the film. There's no comedy to speak of, no real drama and, worst of all.
... more
The movie's neither hopeful in contrived ways, nor hopeless in different contrived ways. Somehow it manages to be wonderful
... more
The plot isn't so bad, but the pace of storytelling is too slow which makes people bored. Certain moments are so obvious and unnecessary for the main plot. I would've fast-forwarded those moments if it was an online streaming. The ending looks like implying a sequel, not sure if this movie will get one
... more