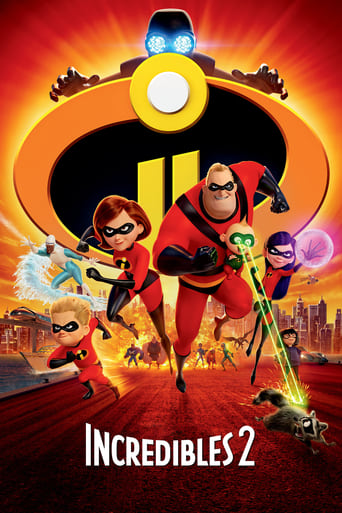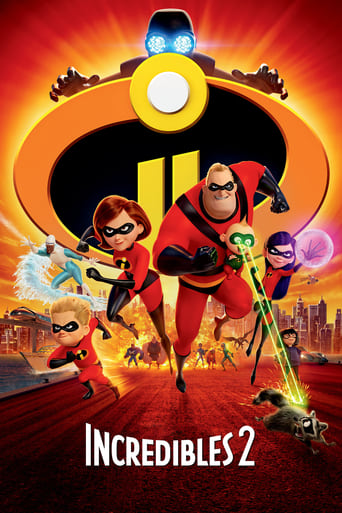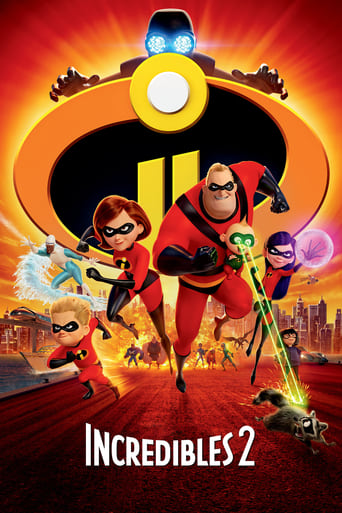 Incredibles 2
2018
1 hr 58 min
Adventure , Animation , Action , Family
Elastigirl springs into action to save the day, while Mr. Incredible faces his greatest challenge yet – taking care of the problems of his three children.
Cast:

Craig T. Nelson , Holly Hunter , Sarah Vowell , Huck Milner , Samuel L. Jackson , Catherine Keener , Bob Odenkirk


Reviews
Very very predictable, including the post credit scene !!!
... more
Absolutely the worst movie.
... more
A Disappointing Continuation
... more
The movie's neither hopeful in contrived ways, nor hopeless in different contrived ways. Somehow it manages to be wonderful
... more
I was THRILLED when I found out a sequel was finally being made. I was so excited! But when I saw this, I was really disappointed. The villain was telegraphed so much there wasn't any mystery to who it was. The same gags from the first one were used in this one, so there was no mystery, no surprise. The special effects for Frozone were fantastic, but.... yay. There wasn't anything different or even additional to his character. Jack-Jack was funny, but in a 2-plus-hour movie, there needed to be more laughs. Slow, boring, and nothing new. Maybe it's because I was expecting so much that I was so disappointed.
... more
This is a great return of this fun super hero family. Giddy over the top action with awesome characters and a good story. These low reviews are clearly left by people that are sad and dead inside with no sense of humour or sense of fun.
... more
I don't understand all the negative reviews. This movie was funny, incredibly adorable, and just what I wanted. The adult humor was on point, but it was still very child appropriate. My toddler is obsessed with The Incredibles, So it being entertaining for me was a plus.
... more
So first of the bad. The villain is nowhere near as good as Syndrome. Though they're still good enough they're kinda predictable. As for the rest of the movie... everything else is either on Parr with or better than the original. There's not much more to say except that I loved it. Incredibles 2 gets 95%
... more