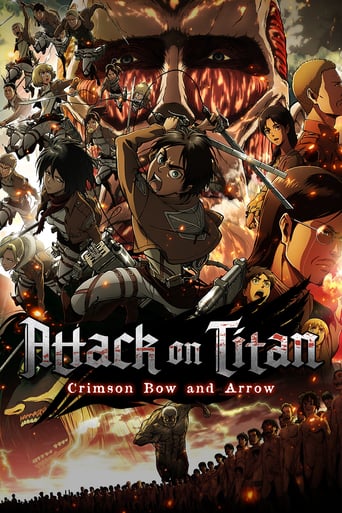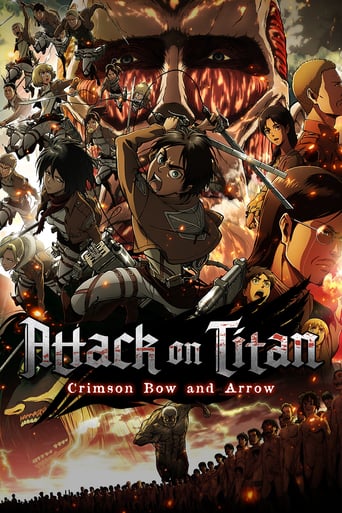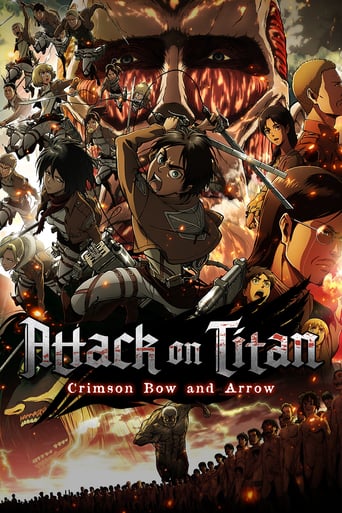 Attack on Titan: Crimson Bow and Arrow
2013
1 hr 58 min
Adventure , Fantasy , Animation , Action
Cast:

Yūki Kaji , Marina Inoue , Yui Ishikawa , Hiro Shimono , Yoshimasa Hosoya , Tomohisa Hashizume , Yu Kobayashi


Reviews
One of my all time favorites.
... more
Simple and well acted, it has tension enough to knot the stomach.
... more
Good films always raise compelling questions, whether the format is fiction or documentary fact.
... more
A great movie, one of the best of this year. There was a bit of confusion at one point in the plot, but nothing serious.
... more
People tend to criticize animes for their tendency to extend their duration with fillers or with not so "useful" episodes. The "Attack on Titan" anime is an example of the opposite: it's concise and direct to the point.This abridgement version of the episodes 1-13 proves that they have managed to go one step further, summing up all of the fundamental elements of the history in a marvelous way. The transitions are smooth, the art and the animation are even more beautiful, the history didn't suffer from the shortening and the emotions remained striking!I definitely recommend it to everyone, even those who have watched the first season. It's an awesome recollection.
... more