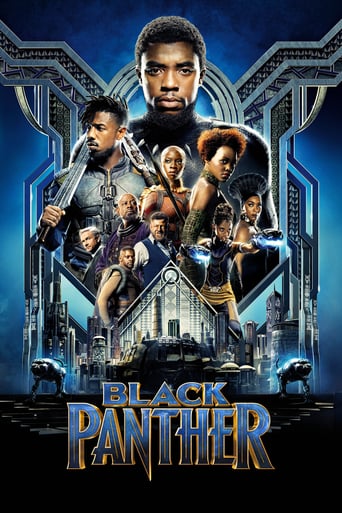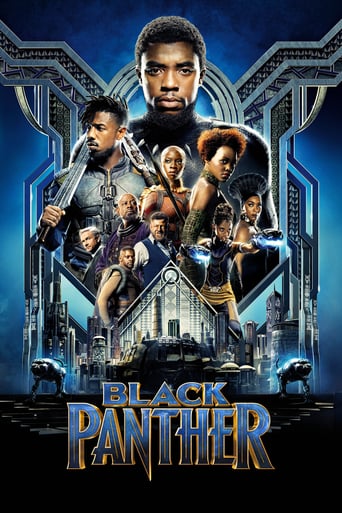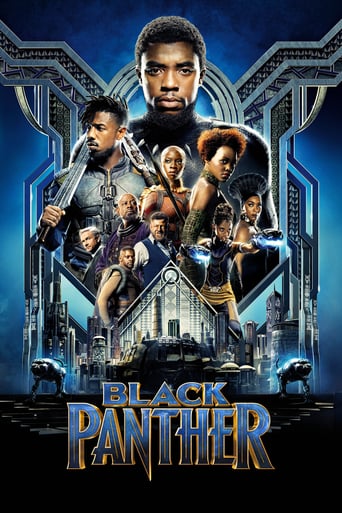 Black Panther
2018
2 hr 14 min
Adventure , Action , Science Fiction
King T'Challa returns home to the reclusive, technologically advanced African nation of Wakanda to serve as his country's new leader. However, T'Challa soon finds that he is challenged for the throne by factions within his own country as well as without. Using powers reserved to Wakandan kings, T'Challa assumes the Black Panther mantle to join with ex-girlfriend Nakia, the queen-mother, his princess-kid sister, members of the Dora Milaje (the Wakandan 'special forces') and an American secret agent, to prevent Wakanda from being dragged into a world war.
Cast:

Chadwick Boseman , Michael B. Jordan , Lupita Nyong'o , Danai Gurira , Martin Freeman , Daniel Kaluuya , Letitia Wright


Reviews
This is one of the few movies I've ever seen where the whole audience broke into spontaneous, loud applause a third of the way in.
... more
This is a coming of age storyline that you've seen in one form or another for decades. It takes a truly unique voice to make yet another one worth watching.
... more
By the time the dramatic fireworks start popping off, each one feels earned.
... more
WAKANDA FOREVER. Go see black panther if you have not what are you doing with your life
... more
It is entertaining, but it does not reach more. a simple story that at times can be compared with others of the marvel spin-offs, they know what I mean. the heir to the throne and the fight of an enemy to prevent it
... more
I was scrolling down the user review page this day and noticed lot of hate towards this movie i dont know why they didnt like the movie me personally liked the movie a lot they respected the african culture showed on-screen and rituals and type of stuff they say this is an overrated movie i think that this was a fantastic movie for marvel.They should create more type of these movies.10/10 no,but 7.5/10 is the best you can give to this movie.great work marvel
... more
I was genuinely excited for this film when they announced Ryan Coogler, the director of Creed, (one of the best films I saw in 2016) was going to be in the director's chair. But man, did Coogler misfire badly here. Badly filmed action, mostly under baked characters, rushed pacing, too many awkward moments, cringe humour, and some laughably bad CGI in the final battle. The only good things were Michael.B Jordan's great acting and Ludwig Gorransson's great score. Bland slop, don't believe the hype. I don't love the MCU, but they have put out stuff that's light years ahead of this.
... more