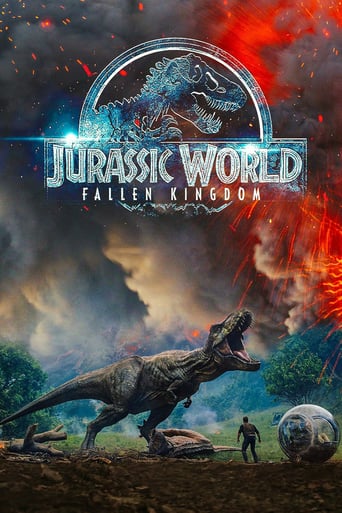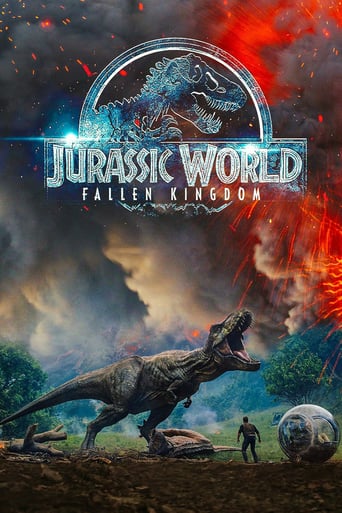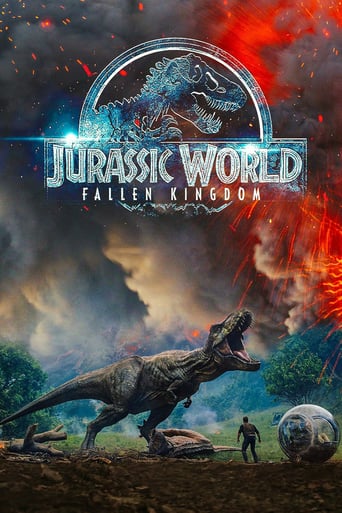 Jurassic World: Fallen Kingdom
2018
2 hr 9 min
Adventure , Action , Science Fiction
Three years after the demise of Jurassic World, a volcanic eruption threatens the remaining dinosaurs on the isla Nublar, so Claire Dearing, the former park manager, recruits Owen Grady to help prevent the extinction of the dinosaurs once again.
Cast:

Chris Pratt , Bryce Dallas Howard , Rafe Spall , Justice Smith , Daniella Pineda , James Cromwell , Toby Jones


Reviews
Very disappointing...
... more
At first rather annoying in its heavy emphasis on reenactments, this movie ultimately proves fascinating, simply because the complicated, highly dramatic tale it tells still almost defies belief.
... more
The movie turns out to be a little better than the average. Starting from a romantic formula often seen in the cinema, it ends in the most predictable (and somewhat bland) way.
... more
Better than the first. The story behind this chapter, is impressive! What would we do if dinosaur come back, knowing tgat it is our fault at rhe first place!
... more
WOW guys i think that it is enough thank you. The first jurassic park was good and they should have stopped there. I´m just amazed how bad movies are nowadays.
... more
This is such a fun movie, it's even better than Jurassic Park 3, Fallen Kingdom is an action packed movie with even more dinosaurs than the previous installments
... more
I was disappointed with this film. It seemed like they wanted to make Blue and Owen's relationship the main subject and didn't know how. It seemed awkward in the beginning with the characters and story line. I just wish the movie took a slightly different direction. Hope the next one flows better, maybe similar to the first one. I wrote this late because it has been my low comparison this summer. I said today "I would buy the Spy Who Dumped Me over the second Jurassic World" I only give it a high 5 because of the emotional connection with the dinosaurs (the only good part).
... more