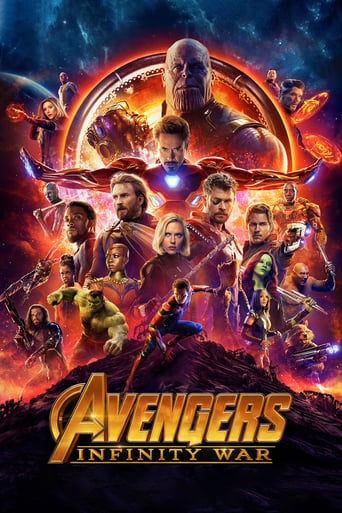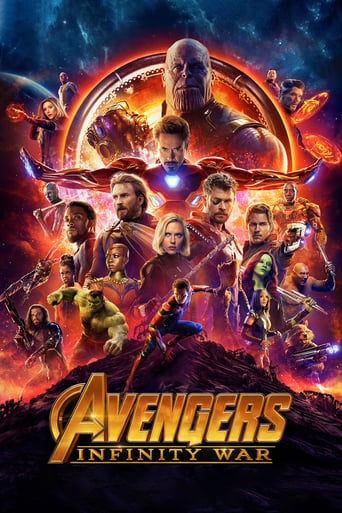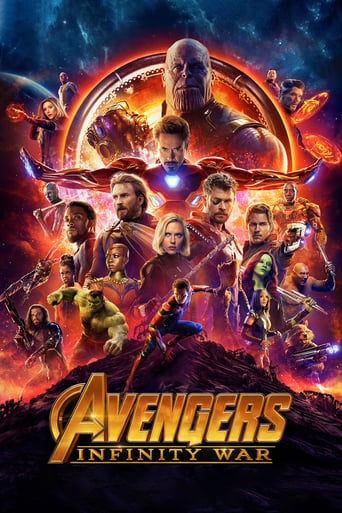 Avengers: Infinity War
2018
2 hr 29 min
Adventure , Action , Science Fiction
As the Avengers and their allies have continued to protect the world from threats too large for any one hero to handle, a new danger has emerged from the cosmic shadows: Thanos. A despot of intergalactic infamy, his goal is to collect all six Infinity Stones, artifacts of unimaginable power, and use them to inflict his twisted will on all of reality. Everything the Avengers have fought for has led up to this moment - the fate of Earth and existence itself has never been more uncertain.
Cast:

Robert Downey Jr. , Chris Hemsworth , Mark Ruffalo , Chris Evans , Scarlett Johansson , Benedict Cumberbatch , Tom Holland


Reviews
It is neither dumb nor smart enough to be fun, and spends way too much time with its boring human characters.
... more
All of these films share one commonality, that being a kind of emotional center that humanizes a cast of monsters.
... more
The film's masterful storytelling did its job. The message was clear. No need to overdo.
... more
Actress is magnificent and exudes a hypnotic screen presence in this affecting drama.
... more
Infinity war is an overcrowded blockbuster that does not disappoint. While Josh Brolin delivers a performance of a lifetime as thanos. Putting the mcu in its most toughest spot yet.
... more
Comedy, sadness, strength, vulnerability - this film has all and more. It could have been twice as long but still kept the viewer in its grasp. I hope tempus fugit as we await the next installment!
... more
I didn't like this one that even though i'm a fan of the avenger movies.
... more
A nice movie to watch. Probably the best marvels movie yet.
... more