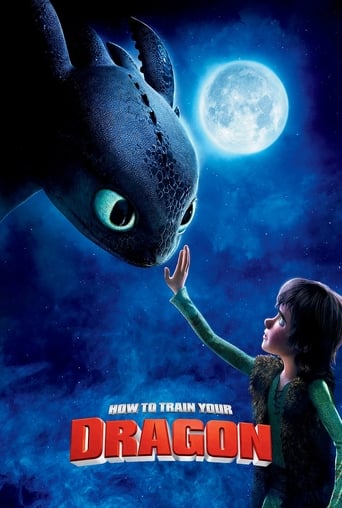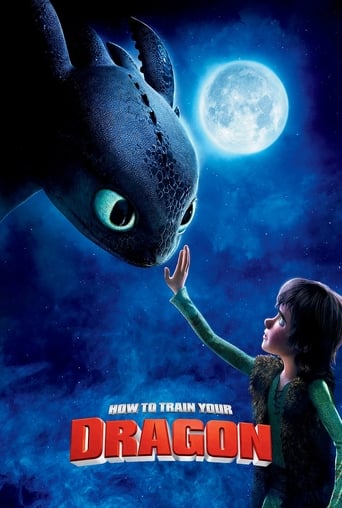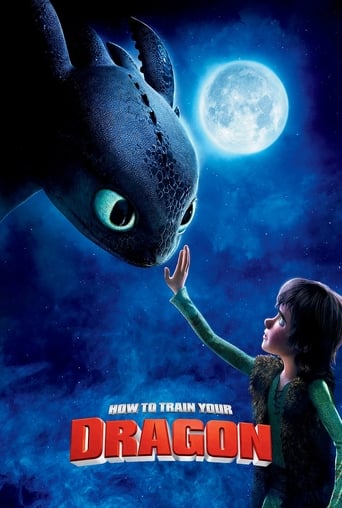 How to Train Your Dragon
2010
1 hr 38 min
Adventure , Fantasy , Animation , Family
As the son of a Viking leader on the cusp of manhood, shy Hiccup Horrendous Haddock III faces a rite of passage: he must kill a dragon to prove his warrior mettle. But after downing a feared dragon, he realizes that he no longer wants to destroy it, and instead befriends the beast – which he names Toothless – much to the chagrin of his warrior father
Cast:

Jay Baruchel , Gerard Butler , Craig Ferguson , America Ferrera , Jonah Hill , Christopher Mintz-Plasse , T. J. Miller


Reviews
As Good As It Gets
... more
Absolutely the worst movie.
... more
When a movie has you begging for it to end not even half way through it's pure crap. We've all seen this movie and this characters millions of times, nothing new in it. Don't waste your time.
... more
The film's masterful storytelling did its job. The message was clear. No need to overdo.
... more
Love the first film let's hope after the 3rd film they end the whole series with one last Tv show
... more
For animated films, this movie is a masterpiece. It has perfect visuals, an amazing soundtrack, breathtaking scenes, a perfect story, perfect characters, and so much more. There's no doubt that this film is now a longtime classic and will be taught as one of the perfect animated films in universities in the future. Everything just went right with this one. It's so rewatchable, as well. This film is what makes me love movies. And that final fight scene- just epic. Awesome, in the truest sense. My only complaint is that it should have been longer- more time to develop the background and other characters. But overall, a great movie. It will no doubt stand the test of time as an animated movie masterpiece.
... more
It's just must watch. Animation is good. Story is good. Everything is good!
... more
Great movie for kids and adults. Reminds me when I was a kid all I want was a pet like that.
... more