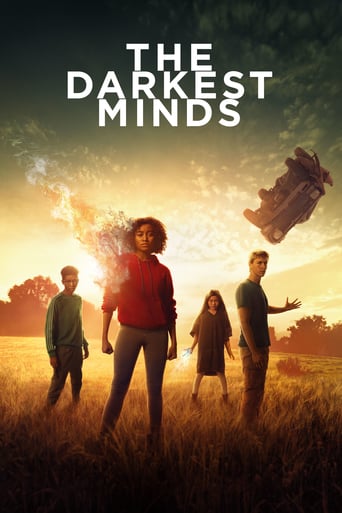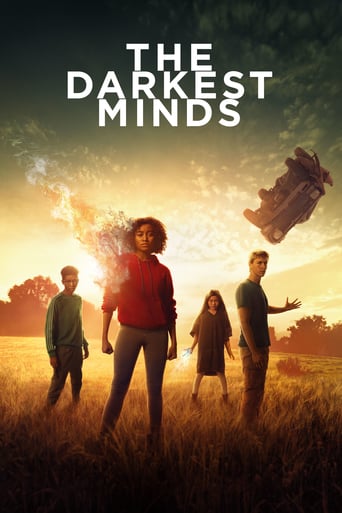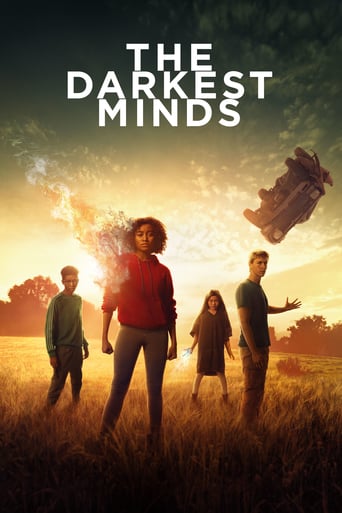 The Darkest Minds
2018
1 hr 45 min
Adventure , Drama , Action , Thriller , Science Fiction
After a disease kills 98% of America's children, the surviving 2% develop superpowers and are placed in internment camps. A 16-year-old girl escapes her camp and joins a group of other teens on the run from the government.
Cast:

Amandla Stenberg , Harris Dickinson , Patrick Gibson , Skylan Brooks , Mandy Moore , Miya Cech , Gwendoline Christie


Reviews
From my favorite movies..
... more
This is a tender, generous movie that likes its characters and presents them as real people, full of flaws and strengths.
... more
Fun premise, good actors, bad writing. This film seemed to have potential at the beginning but it quickly devolves into a trite action film. Ultimately it's very boring.
... more
Like the great film, it's made with a great deal of visible affection both in front of and behind the camera.
... more
This basically sums up every movie I've seen in recent years almost. Supposedly this movie was based off a book series. I don't really want to go too much into this, but a lot of this movie was world building. The filmmakers clearly made this movie so it would pick up for a sequel, but I doubt that movie will be made. There's way too much going on in this movie that it's barely explained and poorly executed. The premise is some post apocalyptic future where kids are being born with superpowers like X Men, so the military is trying to capture them all and experiment/exterminate (it was never made clear) them like Weapon X from the X men. We know there's this "League" or something like the Justice League from the Justice League. I had no idea where the movie was going, where the story was going, there was no peril, no objective, no goals, and no real consistency. The dialogue was corny in many areas, and I honestly think this is just some cheesy teen romance that doesn't do anything for the plot with a post apocalyptic mutant super hero story thrown in. I just gave it a 5 because I didn't know where to rate a "Meh". Not terrible, but not good.
... more
Sure, they steal directly from the TV show GIFTED and the HEROES series. There is a lot stolen from THE WOLVERINE and the X-MEN where Angel's dad is a scientist who experiments on him trying to "cure" him. I'm pretty sure there are even exact dialogue taken from those other efforts. "We are not a disease, we are an upgrade." The most blatant one was "start walking and don't stop, even when you get tired, when your feet bleed, don't stop .. never stop" was word for word from the end of WOLVERINE. There were a few movies where kids were rounded up and given a grouping by color or symbol, the Jennifer Lawrence thing for one. But on the plus side, this is a solid story and it is well told. The special effects are good. The one where she is disappearing from past scenes was amazing -- I was watching closely to see if I could figure out how they did it. Overall, it is a fun ride.
... more
This movie is amazing. The best movie I have ever saw. I don't understand how it has such a low rate. You develop a connection with all the characters and it has a lot of actions and thriller. If you are a teenager or young adult, watch this. You won't regret.
... more
The books were one of my favorite series of all time. This movie was awful, actually walked out!
... more