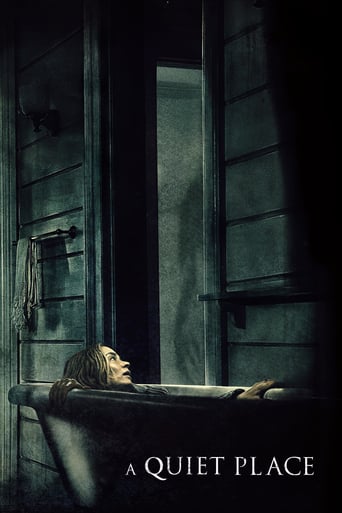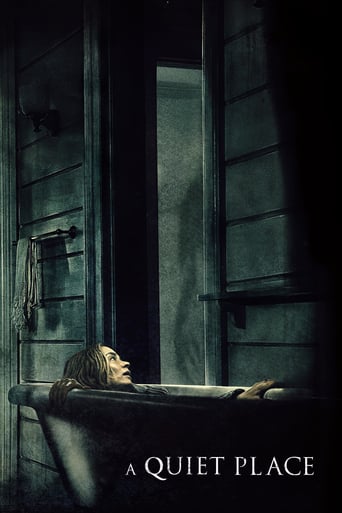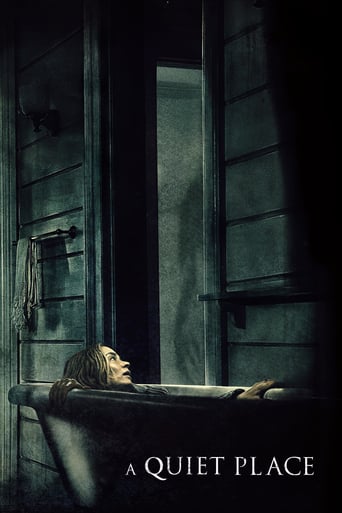 A Quiet Place
2018
1 hr 31 min
Drama , Horror , Science Fiction
A family is forced to live in silence while hiding from creatures that hunt by sound.
Cast:

Emily Blunt , John Krasinski , Millicent Simmonds , Noah Jupe , Cade Woodward , Leon Russom , Rhoda Pell


Reviews
Great movie! If you want to be entertained and have a few good laughs, see this movie. The music is also very good,
... more
This is a small, humorous movie in some ways, but it has a huge heart. What a nice experience.
... more
This is one of the best movies I've seen in a very long time. You have to go and see this on the big screen.
... more
It is neither dumb nor smart enough to be fun, and spends way too much time with its boring human characters.
... more
It's a wild concept, alright. A world where humans are hunted and ruthlessly killed by unknown blind creatures who seem to have ultra-sensitive ears and zero tolerance for sound. John Krasinski directs and acts in this emotional thriller that has been sugarcoated with a familial arc just to help it tug at your heart strings as you watch his character and his family of a wife and kids live their life while hiding from these creatures and working towards a future where everyone is wise. The lack of dialogues made A Quiet Place a splendid experience for me because like the creatures I hate noise. But the contrived drama - between Krasinski's character and his daughter - put me slightly off, which was later aggravated by the multiple holes in the plot. The biggest issue was the lack of insight - what are these creatures, where did they come from, and what exactly is their problem - because at one scene they seem to be tipped off even by the slightest noise and the next the characters are running with all their might (even though it's on sand). Non-heterogeneous sequences that make up A Quiet Place makes it an average watch, and a shorter one, thankfully. It could excite people who don't think while watching. Escapists will love this and rave about this. Rumor has it they still do it on Reddit. TN.
... more
It has been said, but the movie isbfull of plot holes and stupidity on the characters parts. I have several questions: Why do they not just live by the waterfall if it allows them to make noise? Seems like it would solve all of their problems.Why does the woman get pregnant when all this is going on? Babies are noisy, let alone popping one out.Why is there a giant nail in the stairs of their house? Couldn't they rig up some sort of sound system around the perimeter of their property to attract the monsters away from them? The guy seems the be mechanically inclined.All of this aside the other issue I have is the whole invincible enemy thing. I feel like the Office guy could blast them with his broomstick if he wanted to. If not he needs to give his boy Dwight a call, I feel like he'd have the minerals to do something, anything to kill these monsters. I was going to give this a 5, but I just talked myself into a 3.
... more
Super acoustic aliens Yeah! You heard that right. Weird to say the least. But what is disappointing is that nothing much happens in the 90 minutes of movie time. Even the aliens are sketchy and not exactly scary. The ending is a damp squib.
... more
How and where did these creatures came from? Still an interesting film though.
... more