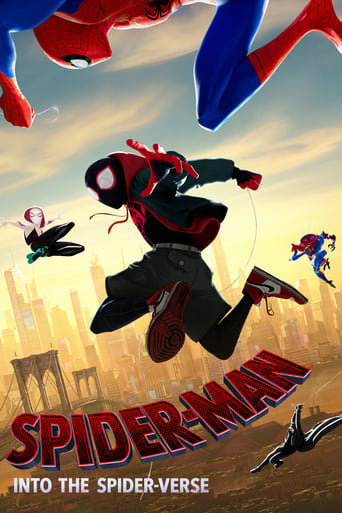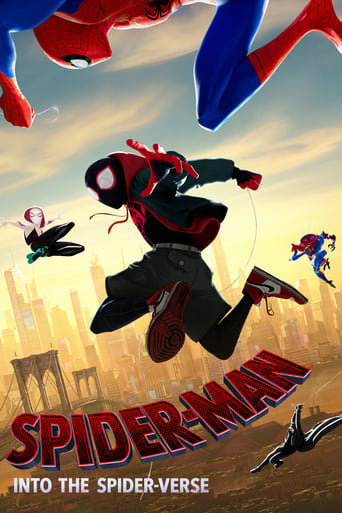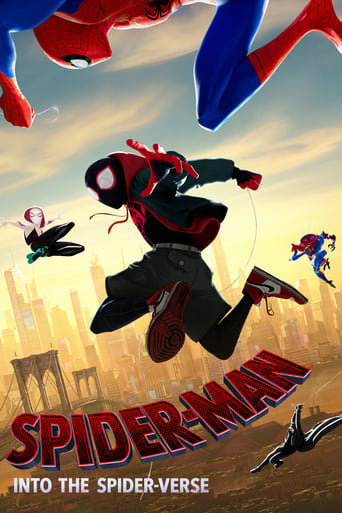 Spider-Man: Into the Spider-Verse
2018
1 hr 57 min
Adventure , Animation , Action , Science Fiction
Miles Morales is juggling his life between being a high school student and being a spider-man. When Wilson "Kingpin" Fisk uses a super collider, others from across the Spider-Verse are transported to this dimension.
Cast:

Shameik Moore , Jake Johnson , Hailee Steinfeld , Mahershala Ali , Brian Tyree Henry , Lily Tomlin , Lauren Vélez


Similar titles
Red Riding Hood
Valerie is in love with a brooding outsider, Peter, but her parents have arranged for her to marry another man – who is wealthy. Unwilling to lose each other, Valerie and Peter plan to run away together when they learn that Valerie's older sister has been killed by a werewolf that prowls the dark forest surrounding their village. Hungry for revenge, the people call on famed werewolf hunter, Father Solomon, to help them kill the wolf. But Solomon's arrival brings unintended consequences as he warns that the wolf, who takes human form by day, could be any one of them.
Red Riding Hood
2011
Wanderlust
Rattled by sudden unemployment, a Manhattan couple surveys alternative living options, ultimately deciding to experiment with living on a rural commune where free love rules.
Wanderlust
2012
The Green Hornet
Britt Reid, the heir to the largest newspaper fortune in Los Angeles, is a spoiled playboy who has been, thus far, happy to lead an aimless life. After his father dies, Britt meets Kato, a resourceful company employee. Realizing that they have the talent and resources to make something of their lives, Britt and Kato join forces as costumed crime-fighters to bring down the city's most-powerful criminal, Chudnofsky.
The Green Hornet
2011
Cats & Dogs: The Revenge of Kitty Galore
The ongoing war between the canine and feline species is put on hold when they join forces to thwart a rogue cat spy with her own sinister plans for conquest.
Cats & Dogs: The Revenge of Kitty Galore
2010
Silent Hill: Revelation 3D
Heather Mason and her father have been on the run, always one step ahead of dangerous forces that she doesn't fully understand, Now on the eve of her 18th birthday, plagued by horrific nightmares and the disappearance of her father, Heather discovers she's not who she thinks she is. The revelation leads her deeper into a demonic world that threatens to trap her forever.
Silent Hill: Revelation 3D
2012
The Powerpuff Girls Movie
Based on the hit animated television series, this feature film adaptation tells the story of how Blossom, Bubbles and Buttercup - three exuberant young girls - obtain their unique powers, become superheroes and join forces to foil evil mutant monkey Mojo Jojo's plan to take over the world.
The Powerpuff Girls Movie
2002
Winnie the Pooh
During an ordinary day in Hundred Acre Wood, Winnie the Pooh sets out to find some honey. Misinterpreting a note from Christopher Robin, Owl convinces Pooh, Tigger, Rabbit, Piglet, Kanga, Roo, and Eeyore that their young friend has been captured by a creature named "Backson" and they set out to rescue him.
Winnie the Pooh
2011
Friends with Benefits
Dylan and Jamie think it's going to be easy to add the simple act of sex to their friendship, despite what Hollywood romantic comedies would have them believe. They soon discover however that getting physical really does always lead to complications.
Friends with Benefits
2011
Firebreather
It's not easy being a teen like Duncan. His mom wants him to pay more attention to his homework, while his dad - a 120-foot-tall monster known as a Kaiju - wants him to become the next King of All Monsters. When these worlds collide, Duncan must use his human wits and his Kaiju powers - including super strength, agility and the ability to breathe fire - to protect his family and friends from a giant monster rampage.
Firebreather
2010
Reviews
A film with more than the usual spoiler issues. Talking about it in any detail feels akin to handing you a gift-wrapped present and saying, "I hope you like it -- It's a thriller about a diabolical secret experiment."
... more
Unshakable, witty and deeply felt, the film will be paying emotional dividends for a long, long time.
... more
This film is so real. It treats its characters with so much care and sensitivity.
... more